SAP FICO Power User Certfication
SAP Finance and Controlling Power User
Overview
SAP today is the global leader in business applications and analytics software, a market leader in digital commerce, and the world's largest enterprise cloud company with over 130 million cloud users. SAP solutions help customers address technology trends such as cloud computing, Big Data, the Internet of Things (IoT), and artificial intelligence that go hand in hand with the social trends that are changing how we live and work. Majority of the World's largest companies uses SAP ERP. In India also majority of large companies using Enterprise ERP use the SAP systems / software. Even government organizations in India use SAP. People working in these organizations have to use or operate SAP system(s) to perform their business functions.
SAP FICO – Power User Course:
The SAP FICO – Power User Course will provide the students the basic idea of SAP and its Financial Accounting and Management Accounting processes. Students will learn concepts of how to use and operate SAP finance and CO modules and will be introduced to SAP Finance integrations with other modules like MM, SD and Production.
Objectives of SAP-FICO Course:
Bridging the Academics – Industry gap
Create job ready manpower resource pool with the skills of SAP FICO
Enhance employability by meeting the skill requirement of industry to address ever changing business needs.
Build knowledge-based Economy with cost effective program for World's best IT Company
Concepts and fundamentals of SAP Finance and Controlling modules
Configuration and Implementation for SAP FICO module
Requirements gathering for the Business Record to Report process cycle
SAP Business analysis to improve financial activities
General Ledger, Accounts Payable, Bank Accounting and Funds Management and its application in finance analysis
SAP FICO business processes and how FICO Module works in R/3 and S/4HANA
Integrate SAP FICO with other SAP modules
End to End Implementation Process
Prepare for SAP FICO certification and job interviews
Be able to work as both SAP End-User and Consultant
Understand industry best practices supported by SAP ERP – "Be future ready"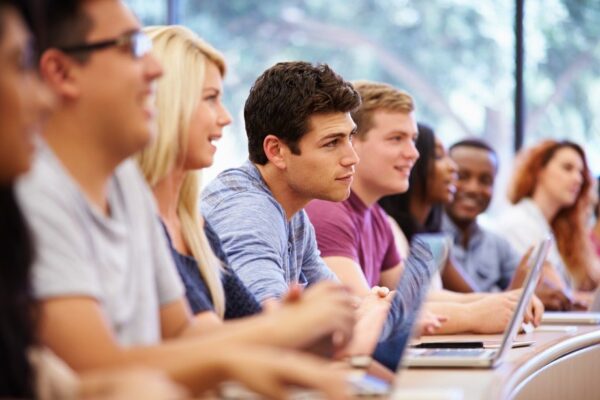 WHO IS IT FOR?
Our e-learning course is an introduction to SAP Finance and Controlling. Nationally qualified accountants can now update their skills to meet the challenges involved in business management practice and technology, where information technology integrates with company's core business processes to enable the achievement of specific business objectives in the workplace. An educational or vocational background in financial reporting is recommended before starting the SAP FICO. The SAP FICO is an opportunity to update accounting software knowledge in this frequently updated corporate world.
HOW IT WORKS?
The online course includes all the study materials and learning resources you will need. You can apply SAP FICO at any time. Students need to make payment and provide necessary documents in order to get access to the online course and assessments. This course comes with a life time validity. Typically, a student should take 40 hours to work through the course. The certificate is assessed by a one-hour exam with 100 multiple-choice questions with no negative marking.
The pass mark is 65%
What DCA Provides?
Registration and Exam fee
Online study material and other learning resources on SAP FICO
Assignments and other practical sessions
Program designed and taught by expert faculty with real-world expertise
40+ Hours of "Live & Interactive" training program
Clear your doubts face-to-face with experts